I've recently kind of had this idea of buying another RS someday, 91-92 hardtop, keeping it looking stock, maybe a lowering kit at the most, but pulling the 305 and throwing in a rebuilt LT1 with a really mild cam, exhaust, intake, all that, but actually carbing the motor, and making it look like a 305tbi, that way I could fool people and have them left scratching their heads. I'd probably bolt the LT1 up to a T56 transmission and put a nice 4.10 gear in the back for some **** good acceleration.
After doing some research, I've found that it IS possible to carb an LT1, there are kits from GM that you can use to do it with, so you can convert the motor to run with an H.E.I dizzy in the standard location. But I've found more information that leads me to believe installing an LT1 in any Thirdgen F-body is a complete pain in the ass, especially if you want power steering or A/C.
Anybody have any experience with this?
I was thinking of even putting a 305 snorkel aircleaner on the top just to add that extra "305 look alike" touch
except I think I'd mod the aircleaner to have a tpi intake into some tubing, then fed into the front of the cleaner, like this: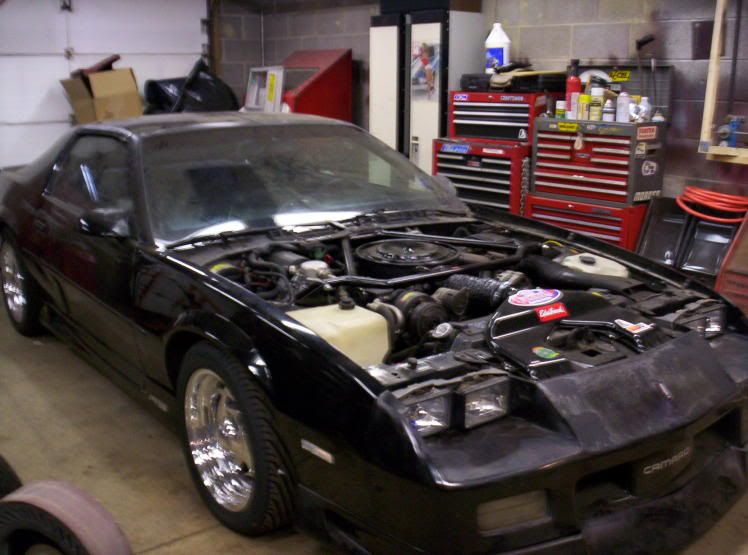 I was thinking that car could be a serious money maker, it would just look like a kiddy car, you know the Camaro's you see out on the strip getting beat to ****... we do a lot of racing for money in my area, this would be a very nice sleeper...