Discussion Starter
•
#1
•
Here is Your March Member/Car of the Month!!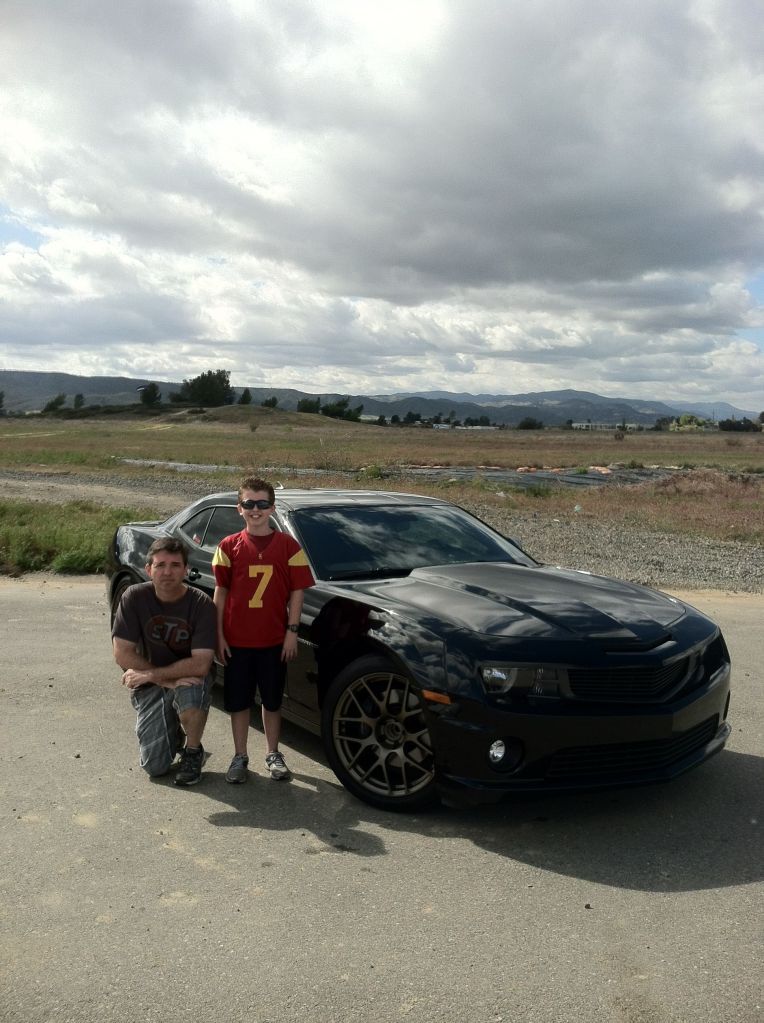 What got you started with your love for Chevy and the Camaro?
My Chevy love started when I was a teenager and wanted a '69 Camaro or old school Vette. Ever since then those have been the cars I have desired. I am lucky enough to have them both at this time in my life. My wife and I have been a long time Chevy owners and currently own 3 Chevys. When I met my wife she had a blue Camaro which later became my car when we had kids. My wife and I have my 2010 SS, her C6 Vette and an Avalanche. All of them are black which is great when they are clean and tough all the rest of the time.

Whats the Story Behind your 5thgen Camaro?
When I was looking for my first car I found a '69 Chevy Camaro that I wanted badly. My parents told me that they would match any money I had saved for the purchase of a "new" car. Well, I had enough to purchase it with my savings and make the needed fixes with my parent's matching money. So I told my parents the plan. I would buy it with my savings and their money would help me fix it. The perfect plan of an 18 year old boy. Well, my parents decided that their 18 year old needed a safer (slower) first car and they would not match it. So I could buy it but they would not help with the fix it up money. I was pretty devasted because my plan was perfect ; ). So after much haggling, I finally lost. So I ended up with my first car, a Honda Civic hatchback. Not exactly the same thing. It was fine transportation but I am a car person like all the members of ModernCamaro.com and it was just disappointing.
So fast forward a couple of decades and I own a Pontiac G8 GT. That was a great car and if it was not for the Camaro C5 I would still own it. So in 2009 I see the new Camaro SS coming out and I knew I was in trouble. No way I was not getting that car. I talked to my wife about it and we decided we had to have it. So I spoke with Eric Hall at Classic Chevy and he ordered one for me. A beautiful black RS V6. Well, I had that car a little while and decided that instead of modding it to death to make more power I would go back to Eric and get the SS. BTW, my wife told me I should get the SS to begin with since she knew I would want it later. Well, as usual, she was correct. So Eric found the perfect SS for me, also in black. So that is the story of Mojave. You can see from my build thread that I love to tinker with her and race her. Stay tuned for more mods.
How did you come across ModernCamaro.com and what made you stick around?
When I first saw the Camaro I wanted to know everything about it so I could order the perfect one for me. I love interacting with people who have the same interests in cars and ModernCamaro was a natural fit for me. What made me stick around, the people. I think in life, people you interact with make you stick around places and attend events. The people are really helpful and supportive on MC.
How did the Camaro or Chevy in general change your life?
The Camaro and our Chevy's have given us the opportunity to meet new people at different events, out on the town as people inquire about the car and on-line with the great members from MC. I have made friendships with our MC vendors like Jordan at JDP and Eric at Classic Chevy that have already lasted years.

Finally do you have anything you'd like to say to ModernCamaro.com members or anyone else reading this interview?
I am very proud and excited to have Mojave be the COTM. I will keep adding new things to Mojave so keep watching her build thread. For instance, got my eyes on a new Anvil spoiler.