Discussion Starter
•
#1
•
MODERNCAMARO
NOVEMBER MEMBER/CAMARO OF THE MONTH
ChibiBlackSheep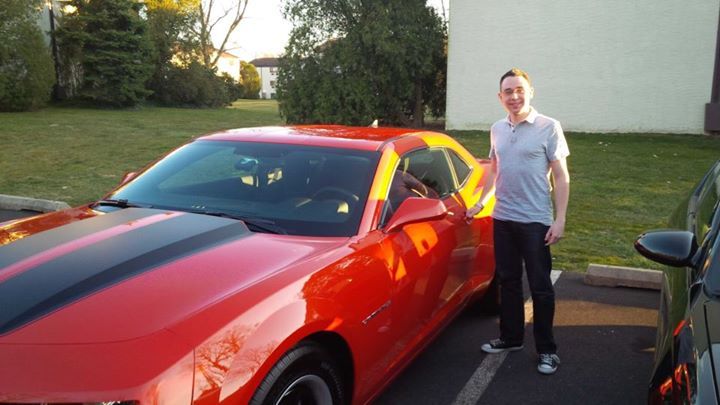 Congratulations ChibiBlackSheep! You are the November Member/Car of the Month here at ModernCamaro.com
Absolutely flattered, thank you so much!
We all want to know a little more about you and your Camaro so I have a few questions for you...

Will you share with us what began your love for cars and/or the Camaro specifically?
I have always been a car guy. My father is a car guy, and has passed that love on to me. I grew up wanting a Corvette for as long as I could remember, but then I changed my passion towards the Camaro (decided to be a little more reasonable). When I bought my bright purple metallic 98 Camaro, my love really began, that was my first Camaro.
Please share with us the story behind your Camaros?
For the 68 Camaro SS, my father and I wanted a car that we could go to car shows with together. We both agreed that a first-gen Camaro SS was what we wanted, and we both preferred the 67/68 look over the 69. That's when we found and agreed on our current 68 Camaro SS and split it and we take it to as many shows as we can.
When I saw the reveal of the 5th Gen Camaro in Philadelphia, I told myself that I would own one of those one day. And in 2013, I finally was able to afford it and buy my 2013 1LS brand new. It has been a fantastic daily driver, and sits nicely next to my other bowties.
How did you discover ModernCamaro.com and what has kept you here?
I'm an admin on a Monte Carlo Forum, and was looking for a similar family oriented close-nit community for my daily driver and I stumbled on here. Have enjoyed the website ever since.
And finally, do you have anything you'd like to add to the ModernCamaro.com members or anyone else reading this interview?
I actually was laid off from my job last week, so having this honor come to me is truly amazing. I have been pretty down, and this has brought a smile to my face. Thank you everyone!!!