Discussion Starter
•
#1
•
OCTOBER 2012 WINNER CUONCRS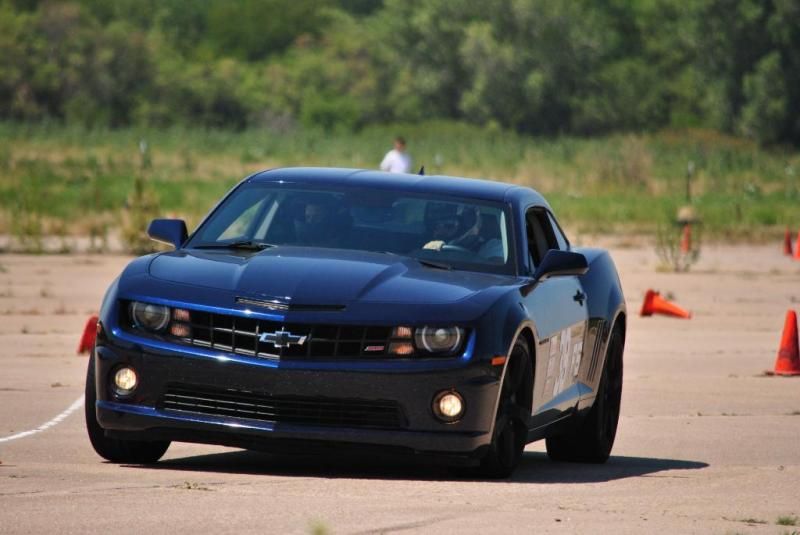 What got you started with your love for Chevy and the Camaro?
I've always had a love for the 60s muscle cars. If I could have somehow had a larger jaw and been the host of a late night talk show, I would have had a hobby like Jay Leno, but it would have been cars a bit newer than what he likes to have. I've never really been a brand name fanatic, I appreciate great cars and trucks and motorcycles, no matter who makes them. Camaros, Mustangs, Challengers... they all have something that appeals to me.
The feeling I've never had before, was the "love at first site" that I had back in 2006 when I saw the very first picture of the BumbleBee Camaro for the Transformers movie. I knew, right then, that this car was my soulmate. But alas, we were to have a really long and strenuous courtship...

Whats the Story Behind your 5thgen Camaro?
My 5th Gen is a 2010 IBM 2SS/RS M6. I bought her in February of 2012. I like to think that it was like getting a pet at the Humane Society. I saw her on the dealer lot (a Ford dealer, of all places), and she started wagging her tail, and we had a connection. I took her home, and gave her a loving home, with frequent baths and lots of outdoor play time.
How did you come across ModernCamaro.com and what made you stick around? Also do you like being a Moderator here?
I came across ModernCamaro.com back in 2006, after first seeing the Transformers Bumblebee concept mentioned above. It was actually called 5thgen.org back then, if my fading memory still serves me. I was so gung-ho about getting a Camaro, and when the time came to start pre-ordering the 2010s, I started the process. I knew I had to have an SS, and I wanted top of the line. But the cards were not in my favor, as the financial environment wasn't the best, and I had to be more practical with my expenses. Talk about a low point in my life, being so close to having a dream car, and not being able to get it. It was so tough to be on the forum after that, hearing the stories of people getting their cars. I had to stay away. I would browse now and then, but not for very long.
Fast forward to January 2012, and I start getting the itch for a change in vehicles. It's a 2-3 year itch for me, probably because of my military brat upbringing. I searched on the prices of the Camaros, and my eyes lit up! They were finally affordable enough to get one, and keep my marriage intact as well! So once I got the bug, I got back on the forum, and when I finally got my baby in February, I was back on daily. And here we are.
How did the Camaro or Chevy in general change your life?
My Camaro is the first car that I actually "care" about. I've had several awesome and fun cars and trucks over the years, including a C4 Corvette and a 5.0 Mustang. I've even had brand new cars. But, before the Camaro, I've never been a part of any car club (other than the SCCA autocross club), or used a forum for anything other than research or shopping. Now, though, I worry about where I park, how often I wash my car, and what mods other cars like mine have done. It's introduced me to a new realm of car enthusiasts, doing club gatherings and car shows. It's been a really fun transition.

Finally do you have anything you'd like to say to ModernCamaro.com members or anyone else reading this interview?
I'm a driver. I always think of the line in "Days of Thunder" when Tom Cruise and Robert Duvall are at the bar, and Tom says something like "...a turn here, a wedge there. I don't know what that means. They just put me in a car, and I drive. I've always known how to do that." I was voted Most Likely to Win the Indy 500 in high school. Unfortunately I found the SCCA and organized autocrossing late in my life, so driving fast is more of a hobby than a career. Also unfortunately, I found it after my teenage years when it could have saved me from over 20 speeding tickets and several suspended licenses.
The Camaro SS isn't known in the autocross circles as the best car for the events, which makes every win against a Corvette Z06, or any Mustang, that much sweeter. But I love driving my car as a daily driver, as a hardware store lumber toter, and especially as an autocross toy.
I'm so glad to be a part of the extended family of ModernCamaro.com, and hope that we can be friends for a long time. I also hope that my sense of humor doesn't ever come across the wrong way, because my goal is to just make people laugh. Thank you everyone for not nominating anyone else for this month's MOTM, it really means a lot to me that you would go to such lengths to have me win.