54inches mentioned to start a build thread back when I first bought the goat, now I have a few things to show for it so before she gets parked in the garage for winter, I'll show the progress I made after owning the car for almost 1.5 months.
Mid-September I picked up the car from Athens, PA. I had to take 2 separate trips for a total of ~12 hours on the road, finally the last 3 hours was me bringing the car home.
This was the car when I picked it up.
The car came with an SLP Loudmouth I Exhaust on it, an 05/06 Hood and 05/06 Upgraded Brakes.
After a few days of having it home, I installed 6000K HIDs & Dual Color Changing LED Turn Signals (They shine white, but flash orange with directionals)
Comparison between Stock & HID's/LED's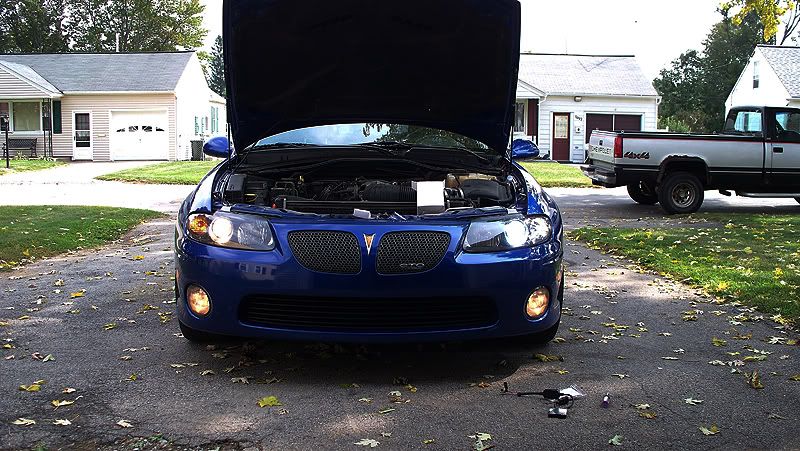 All Finished
I also changed out the ugly green interior lights, dull overhead lights, door lights and trunk lights to LED's.
The engine bay was really dirty when I picked it up, so I gave it a decent scrubbing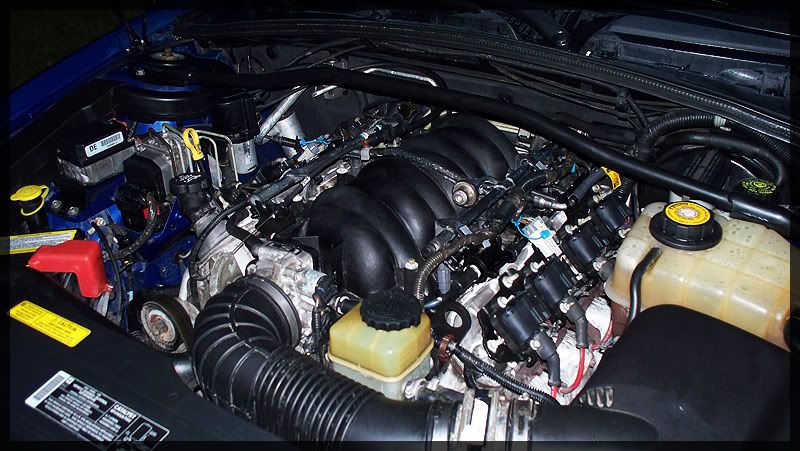 But felt it needed something else, so I went online and ordered a New Era Performance High Flow Intake. :thumbsup:
After having the car for not even 2 weeks, I had dropped ~$400 in aftermarket parts.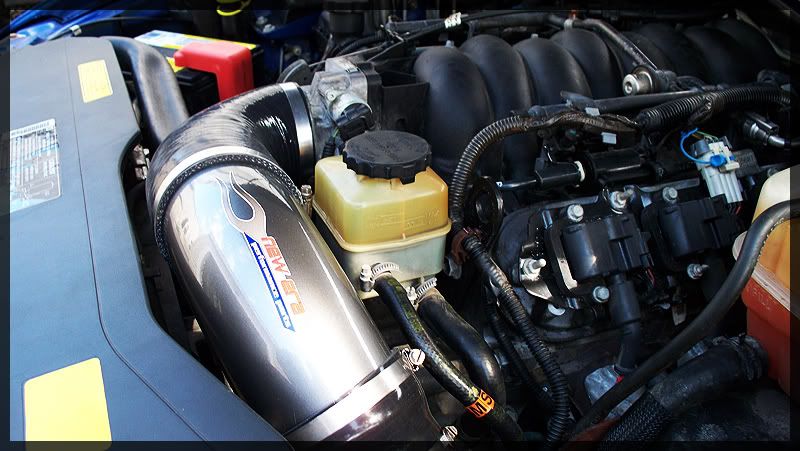 The interior was also very dirty. The person I bought it from was in Construction and didn't keep it all that clean inside. I bought a lot of Adams Polishes products and went to work. Heres some Before & After shots..
BEFORE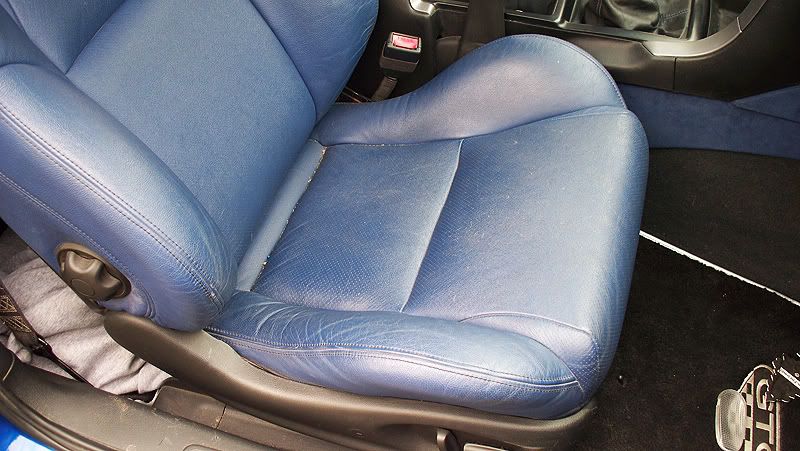 AFTER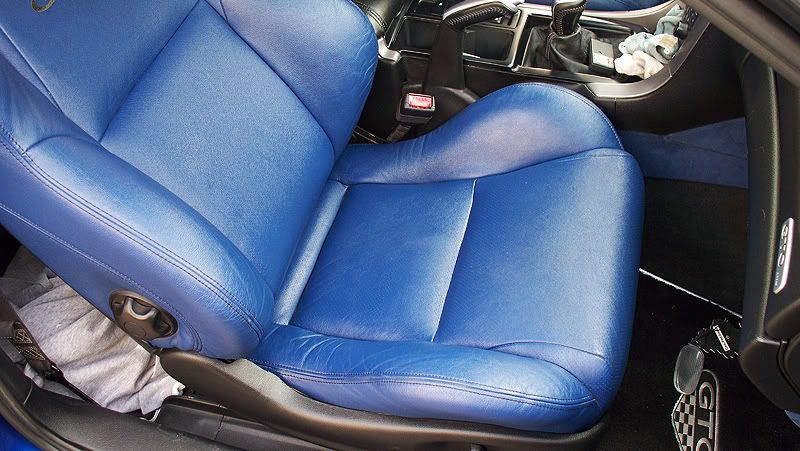 BEFORE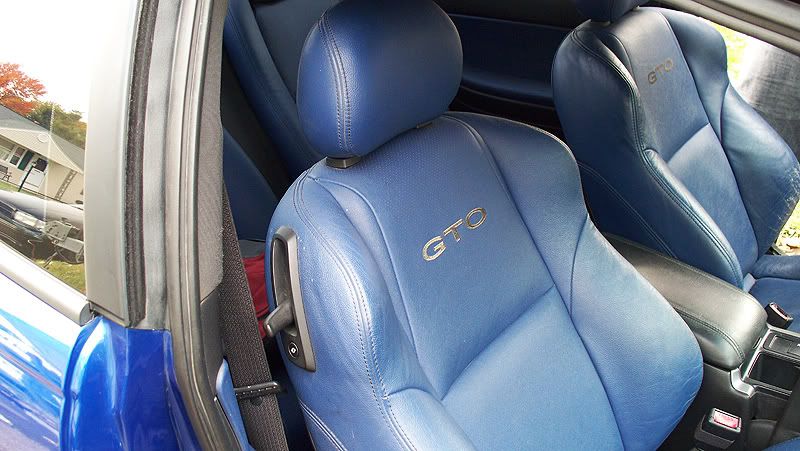 AFTER
BEFORE
AFTER
I then spent $20 :lol: and bought some Arrowhead Overlays (Black for the emblems, and blue for the wheel emblems)
That same day the picture was taken, I installed my Billet Pro Series Shifter with the help of my friend Chris.
Less than a month later, these arrived..
They now sit where they are in the picture, to begin getting installed tomorrow. They are used Stainless Works Long Tube Headers with Catless Mids.
As those wait install, the other day I installed some Boston Acoustic 6-1/2" Speakers in the rear side panels. One of the stock speakers were blown. These sound much better and I may end up replacing the rear deck speakers, and front door panel speakers with another 2 pairs of them.