Discussion Starter
•
#1
•
We have two very awesome cars that unfortunately have been braving the elements the past year because we do not have a garage.
However, where the Corvette is sitting in this picture, before the end of November (maybe before the end of October if we're lucky), will be a full 2 car garage.
The garage is going to be 24' X 24' with a single 16' X 8' garage door. There will be a 9' X 8' rear door so we'll have access to the rear building already there (that will be set up for mods and building projects and paint projects). It will be fully electric with insulation while the outside will be designed to match the house:
In this picture you can see the the driveway is long enough to fit 3 cars in a line. You can see where the gf's Audi Q5 is sitting is where the right side of the garage will fit. Where the Camaro is currently sitting, we be part of where our new 25' X 25' concrete driveway will be. They will level down the ground with double wide access to the driveway: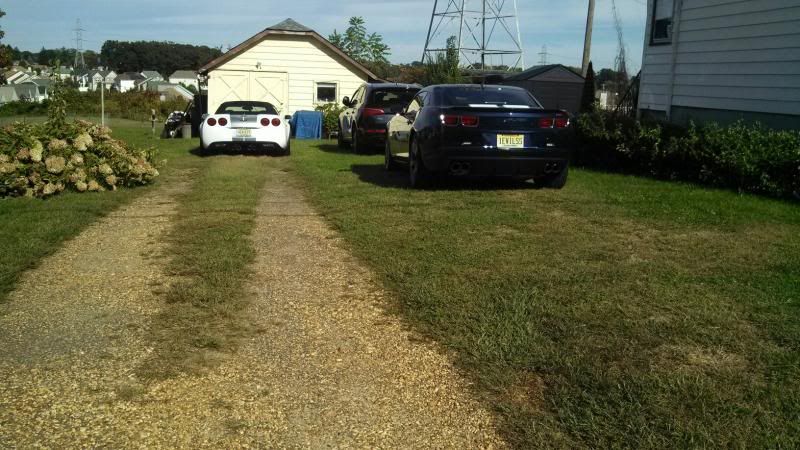 The bush will be removed (unfortunately our little group of furballs will miss it)
We also have purchased this nice little set up:
Just some specs for the security camera system:
8 cameras
8 channel DVR
500GB Hard drive
Night vision capable up to 75 feet
Remote viewing access
1 Camera will be positioned inside the garage while 1 will be positioned on top of the garage over the driveway.
Where the other 6 cameras are positioned will be up for discussion with the gf.
Here is a picture from the back edge of the lawn for another perspective: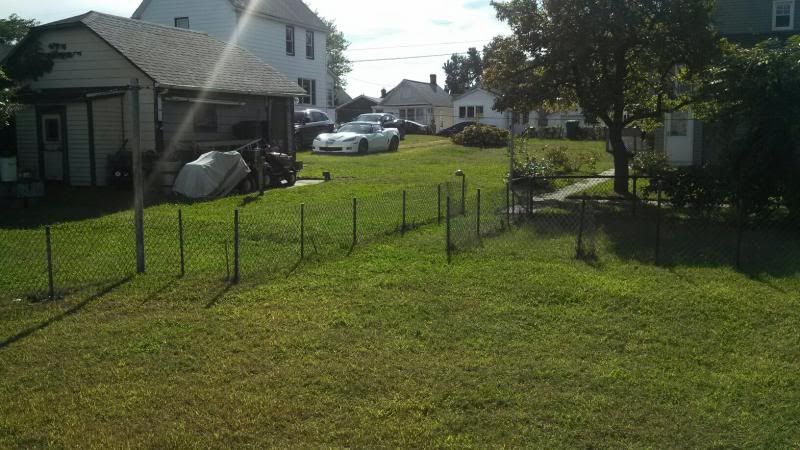 The contract has already been signed so right now we are waiting on the permits and variance to begin construction. I figured I'd start this thread so you guys can keep up with progress as it moves along.