Discussion Starter
•
#1
•
Welcome to My Journal.
I will keep updating this thread as time passes and as i add Modifications to my Camaro.
ENJOY
4-4-2011
**CAMARO ORDER DETAILS**
2011 Camaro 2SS W/ RS Package
Inferno Orange Metallic
LS3 M6 W/ Hurst shifter
Black Leather Int.
Sunroof
Polished Wheels
GM Ground Effects
ORDER HISTORY:
04/04/2011 - (1100) Order placed at dealership. Order passed GM edit tables but dealer has not received allocation to place order.
04/04/2011 - (1102) Order entered via web.
04/05/2011 - (2000) Order accepted by GM. Dealer used allocation to place order into production.
04/05/2011 - (2500) Order preferenced. Order pulled to the production system.
04/06/2011 - (3000) Order accepted by production control. Parts being ordered and production process is underway.
04/14/2011 - (3100) Order available to sequence.
04/14/2011 - (3300) Order scheduled for production. Order is scheduled into the plant build cycle.
04/22/2011 - (3400) Order Broadcast (internal plant paperwork order produced). Order is sent to various build & supplier areas to bring order together.
05/02/2011 - (3800) Order produced and vehicle is being prepared for shipping. For Cadillac, GMC and Buick customers, please contact your dealer or customer service for further updates as no further updates available at this time.
05/02/2011 - (4000) Vehicle available to ship.
05/02/2011 - (4150) Invoiced (order is invoiced to the dealer).
05/02/2011 - (4200) Shipped (vehicle is shipped to the dealer or interim point of delivery).
05/13/2011- Took Delivery of Camaro!!
DAY 1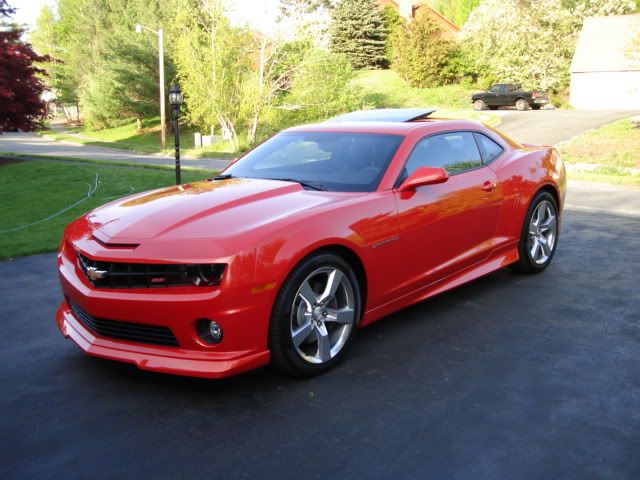 Current Photo (Nov 2013)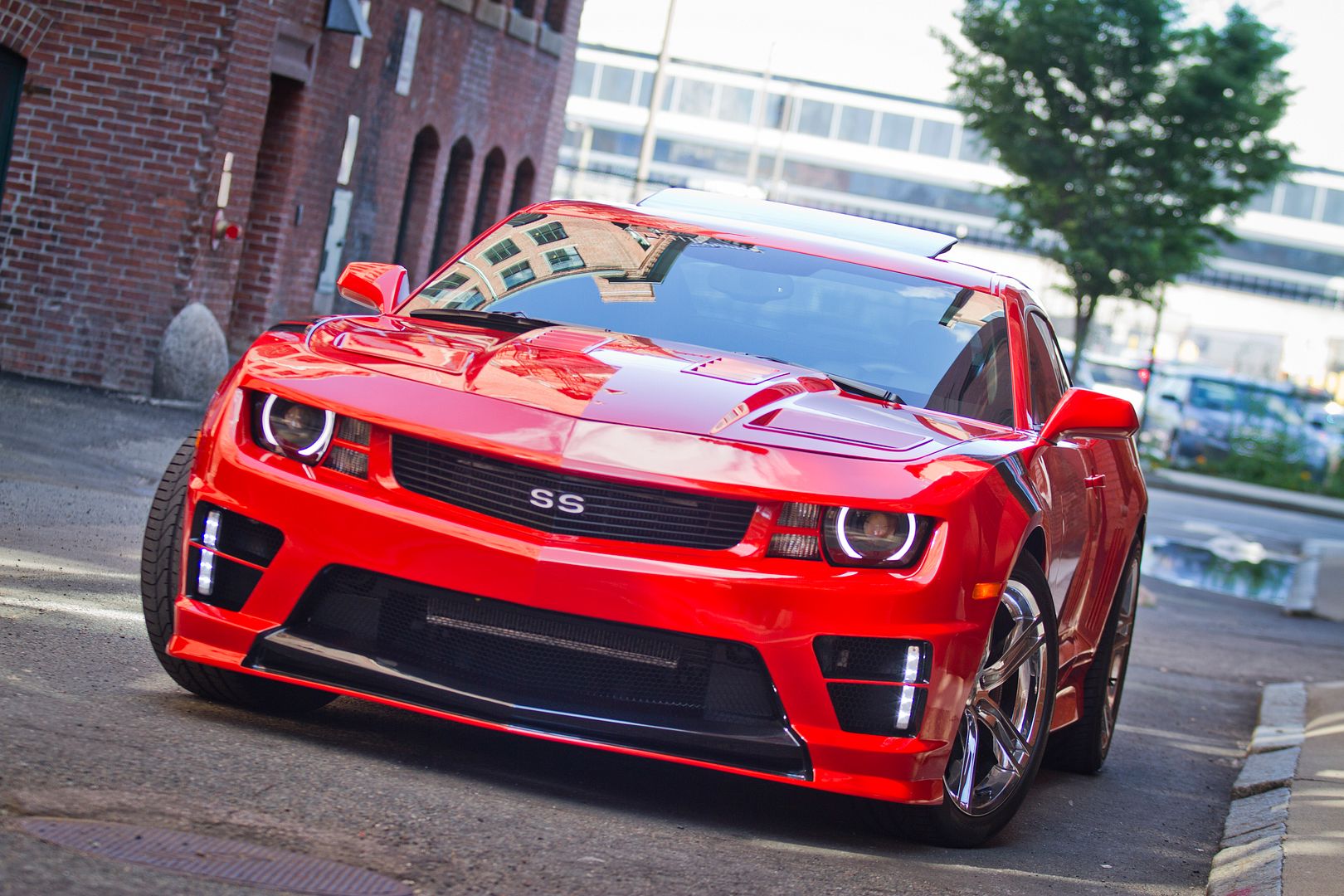 Mod List
UPDATED MOD LIST (APRIL 2013)
*T3 Ports with ACS Black Mesh-(Removed)
*T3 Hood Heat Extractors
*Hine Performance Hex Vents
*Custom made Relocation of Fog Lights to Center Grille-(Removed)
*Revolution Styling Reverse hood Kit-(Removed)
*AAC CCFL Afterburner Rings
*AAC 8000K HID Replacement Bulbs
*AAC LED Plasma DRL Bulbs
*Heritage Grille
*NLP Spoiler
*SLP Retro SS Emblems
*Vararam Intake (Removed)
*Solo High Flow Cats
*Stainless Works 3" Retro Catback W/Quad Tips
*Custom Engine Cover
*SLP Retro Badging
*Iconz C5 Chrome Wheels 20x9.5-20x11
*Rideskinz Aggressor LTZ Bumper
*Grand Sport Stripes Painted on!
*SLP TVS2300 Supercharger
*3% Window Tint
*BigWorm Graphics Tail Light Tint & Blackout Panel