Discussion Starter
•
#1
•
Well, Lil' Bogie is my truck.....
Here is his story.....well since I bought him.....
I found Lil' Bogie sitting, down and out and all alone at a used car orphanage (car lot....LOL) in Steger IL. August 1st 2005, the previous owner really cared about him, and it showed.....everything was spotless, even the engine bay.....I believe the previous owner was an older gentleman that really cared for the vehicle......although, Lil' Bogie needed new shoes, as his old shoes were white walls.....well, now he has 2 pair of shoes....the goodyear 20"s for the summer, and a set of Firestone Destination A/Ts for winter boots........
Well, up til this past year, he hasn't really changed much.....basically he just had his stereo upgraded to an in dash DVD, and 800w of subs, as well as 460w of other speakers......
Well, a very Generous guy named Jon came into Lil' Bogies life around Febuary this year, when he offered to give me a Powerdyne BD11-a Supercharger......Lil' Bogie Loved the thought of that, so I started collecting the parts to go with the supercharger....well, Jon came in again, this time with a set of shoes for Lil' Bogie!!! They are a touch big for him, but they still fit him well.....so, free rims and tires as well from Jon!!!!!
Well, after a few complications in the O.R., Lil' Bogoe got back on his feet again with his new supercharger, and we made the trek upto Mr. Norm's Garage and spent the day there, where Lil' Bogie got to have some fun on the "treadmill" and in 90deg, 88% humidity, this is what the dyno said.....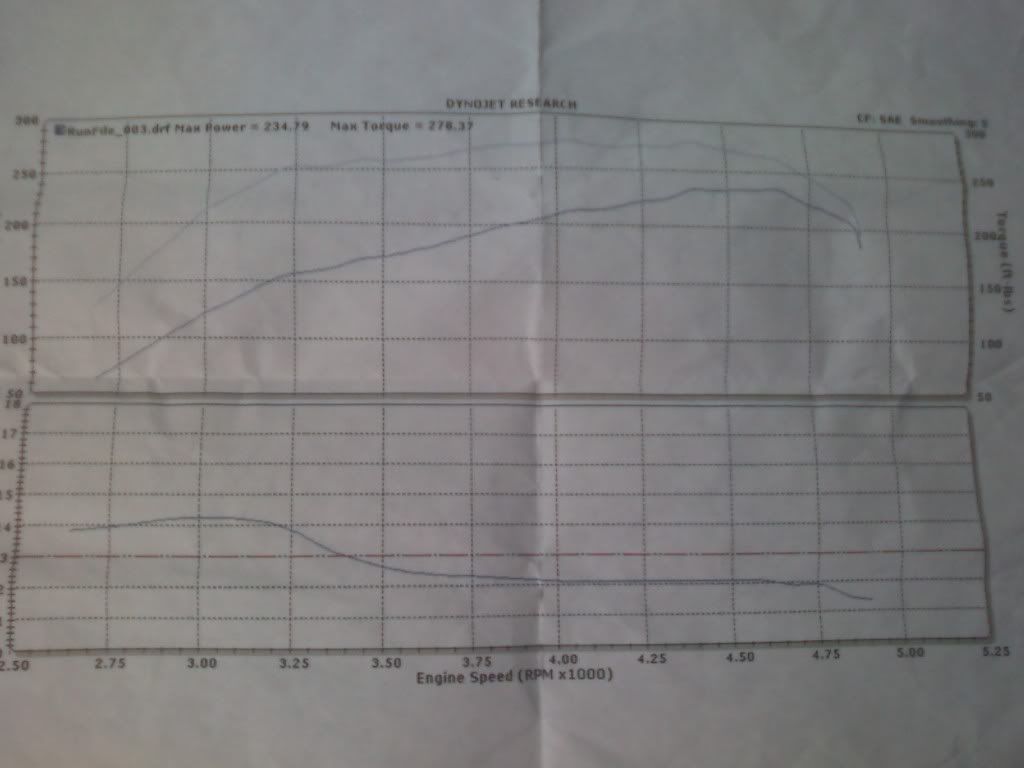 There was also a Photo-op with Mr Norm himself as well, and Lil' Bogie really wanted to do that.....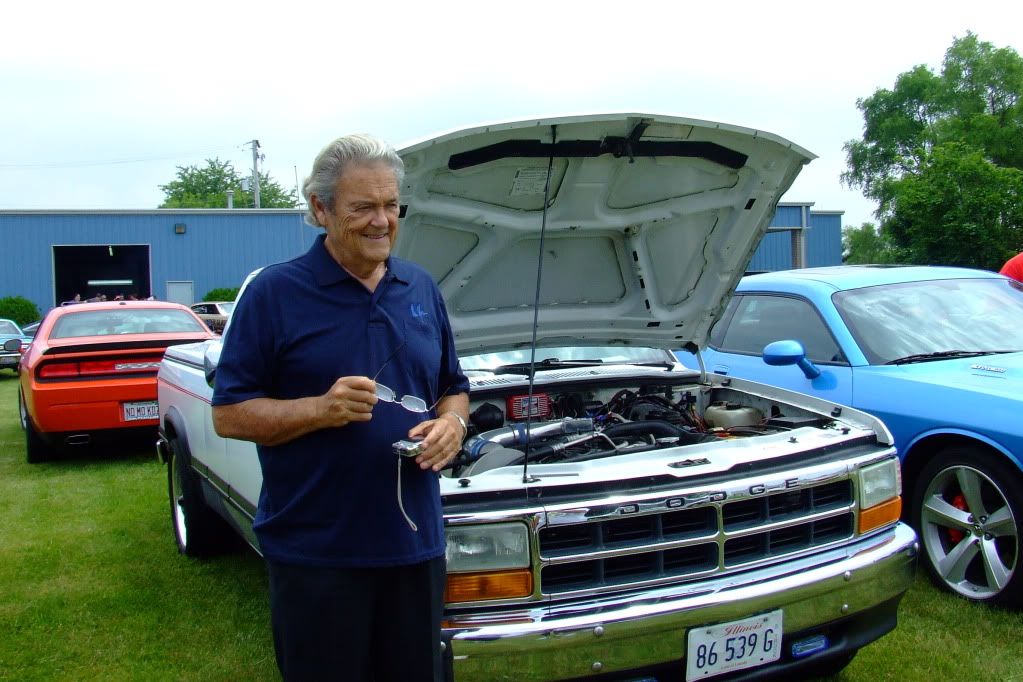 Also, Lil' Bogie is a huge fan of Mr Norm, so he asked Mr Norm to sign his chest....LOLz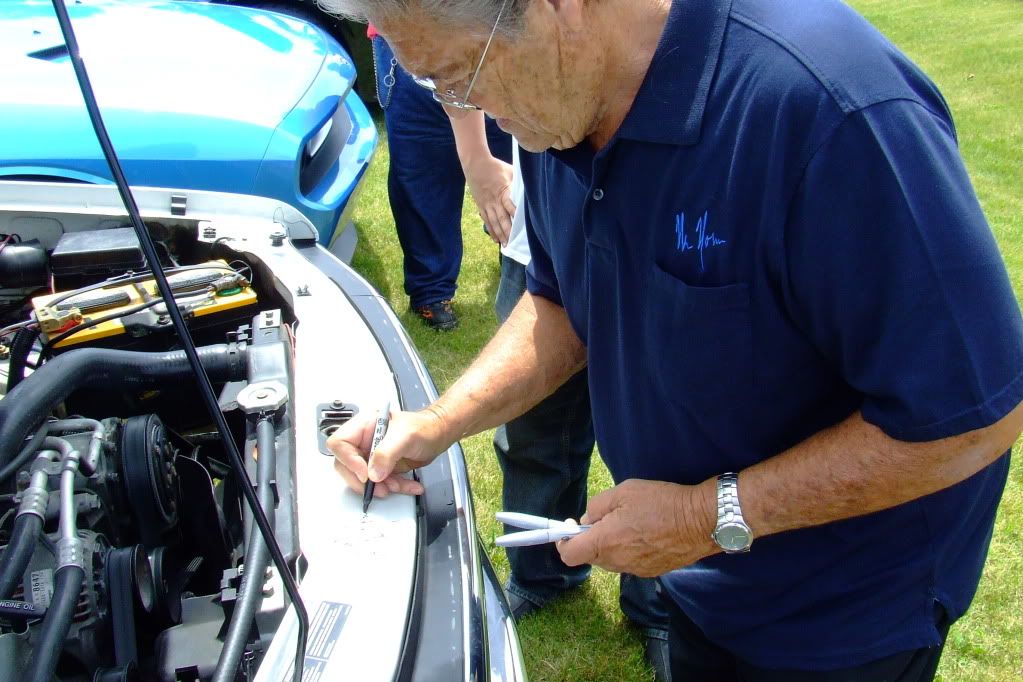 Well, that's Lil' Bogie's life with me so far......hope its a good story and that the story will continue for a long, long time!!!!!!!!!